News
Aniocha North Shameful Empowerment: Obomkpa Youths, Women Allegedly Rain Curses On Nkem Okwuofu
Youths and women of Obomkpa community in Ward 3, Aniocha North LGA of Delta State, have over the weekend been allegedly raining curses on a PDP chieftain and leader, Chief Nkem Okwuofu for shamefully presenting Okirika clothes and a bottle of Fanta each to youths and women of the area as empowerment.
Chief Okwuofu known as 'Agunwanyi' and Chairman of Delta State Civil Service Commission had gathered youths and women of her Ward for empowerment, thereby presenting to them, Okirika and other used clothes, a bottle of Fanta and water.
It was gathered by this medium that this alleged shameful act had resented and infuriated the youths and some of the women who could muster the courage to speak out, as they began to curse her after leaving her house at Obomkpa. Some of them even hung the clothes on her fence, accusing her of using and oppressing them for her personal and immediate family benefits.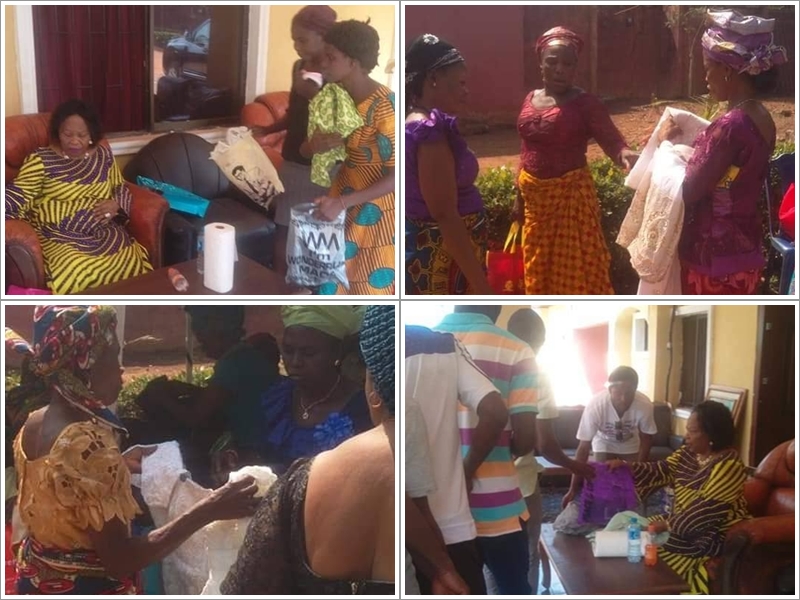 According to some of the youths who called our correspondent to register their anger, "It is now clear that Chief Patience Nkem Okwuofu does not have the interest of anybody at heart. She is not only wicked to us as a people, but to our community.
She does not like any good thing to enter the community, so as to continue to control the political affairs of the people. She has been cornering all the political dividends meant for us in Obomkpa, Ward 3 and even Aniocha North. But her end has come, because our eyes are now open", they posited.
Furthermore from our source, Nkem Okwuofu had been in politics for over five decades with nothing positive to show in the community she hails from – Obomkpa.
It was gathered that even road projects that passed through the Obomkpa community could not be executed, because each time, she would demand for kick back from any contractor handling such project. And even when the contract is given to her, she usually abandons it; thereby scuttling the opportunity of her people to benefit from the dividends of democracy, which is what she supposed to be fighting for on behalf of her people.
The source revealed that a case at hand is the Obomkpa/Ubulubu road contract that is worth over N150 million, awarded to her by the NDDC.
The source who was visibly angry and disappointed on the woman who calls herself Mother of Government, alleged that the Agunwanyi had over the years used the youths and women of Obomkpa and by extension Aniocha North, to achieve her sinister political motives, which is to keep them useless and hopeless while her political fame and that of her children rises. "We will not give in to her charms again; it is over for her and her fettish control", they affirmed.